Vegas, Baby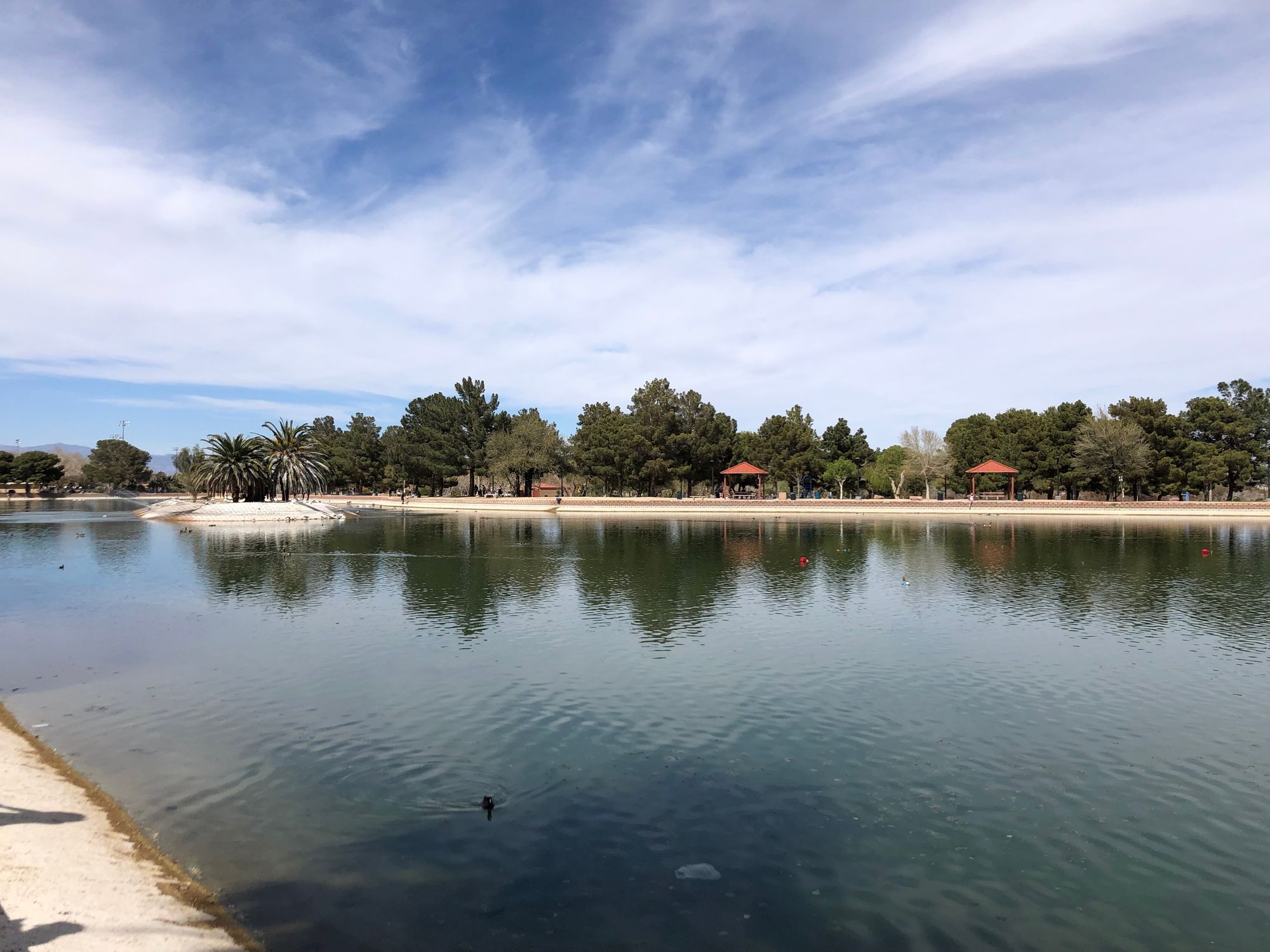 I went to Las Vegas recently. I've got friends who live there, and on Saturday afternoon we went to a park. While in the park, I took a photo of the lake and sent it to a friend.
#Vegas, I said.
To which he responded, That can't be Vegas. There's water and life.
Beside me a desperate woman bought what looked to be meth from an utterly, degenerate man. Two dead turtles roasted on the sidewalk in the sun. A perfect faced couple set up a low table a with what appeared to be an Instagram photo shoot of home goods all the same color of beige. In every gazebo, a multi-generational birthday barbecue raged, each party cooking meat onsite via a different method. We passed industrial woks, hibachi grills, charcoal grills and gas stoves, all paired to appropriate music – K-pop, rap, trap, and in one case, pop country. A magician pulled something from a hat not far from a table of six, hard looking dudes playing cards, their faces tatted, their teeth flecked in gold. A bouncy castle's air compressor competed with a blue tooth speaker for loudest object by one of the parking areas. A man in a straw hat pushed  a cart advertising fresh melon and Tajín. Several shirtless and sunburned men cast fishing lines into the algae coated water, yelling they'd get a fish for dinner. Little kids tossed white bread to domestic duck hybrids. Dogs barked. One section of grass contained several sunbathing people and cats on leashes.
My friend wasn't totally wrong. Where there's water, there's life. And some dead turtles.
#Vegas